Ice fishing on the famous Lake of the Woods is quickly becoming
one of Northern Ontario's most popular winter sports.
At Lecuyers Canada Lodges we have custom made (by us) Aidens on-ice bungalows. These self-sustained fishing huts mimic the feeling of staying in luxury cabins on ice.
Our on-ice bungalows feature insulated walls, 6 single beds, refrigerator, stove and toilet. Due to their construction and features, these huts are legal for the consumption of your favorite beverage.
So, gather up some of your closest fishing buddies and spend the weekend in the comforts of one of Aiden's Bungalow Ice Huts as you fish for some trophy fish on Lake of the Woods.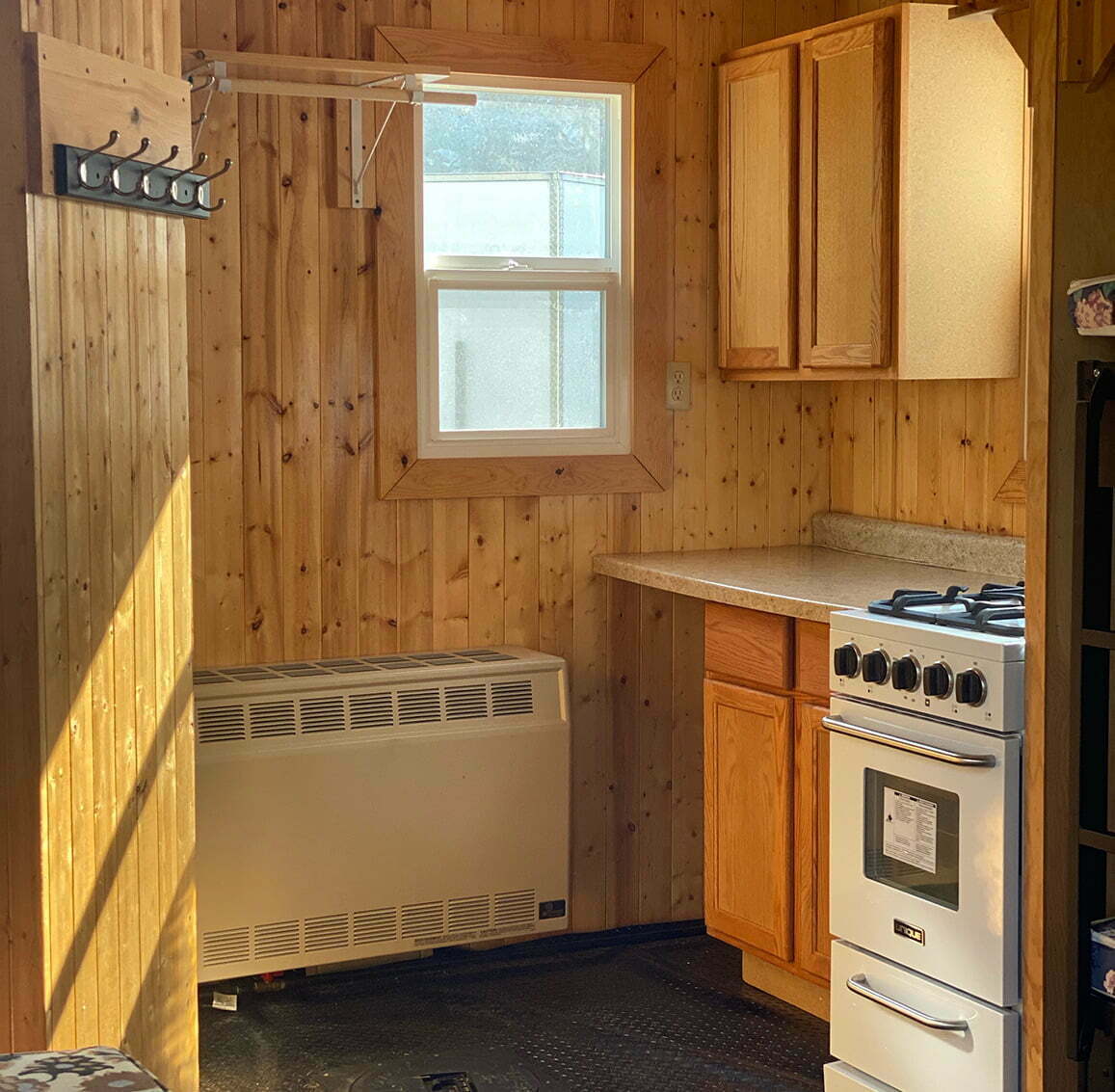 Aiden's On-Ice Bungalows Amenities
Stove
Fridge
AC Plug Ins
Fully Insulated
Indoor Bathroom
Cabinets & Countertop
35,000 BTU Furnace
Outside Vented/Outside Air Intake
Fresh Drinking Water
Wall Mounted Fold-Down Bunkbeds
Generator, Inverter/Battery Backup
Predrilled Indoor Holes, Hole Sleeve
Pull Out Couch Bed – Fold Out Dining Table
Fully Meets All Requirements To Legally Consume Alcohol
Choose from a 10′ x 10′ 3-4 Person Sleeper or a 10′ x 20′ 6-8 Person Sleeper for your next Ice Fishing Trip at Aiden's On-Ice Bungalows
(Click the floorplans to view a larger image)
What to bring for your stay in Ice Sleepers
Sleeping bag and pillows
Food
Cooking kit- fillet knife
Fry pan
Paper plates
Flat ware
Pots & pans
Coffee maker
Cups
Paper towels
Storage and trash bags
Camera
Cooler
Fishing equipment
Extra rentals items available
| | |
| --- | --- |
| Ice guide up to 4 person | $225 per day. $30 each additional |
| 9 person pop up ice huts | $75 per day |
| Buddy heaters | $20 per day plus propane |
| Ice auger | $40 per day |
| Flashers | $25 per day |
| Under water camera ( for sleepers only ) | $45 per day |
| T.V. ( for sleepers only ) | $25 per day |
| Sirius xm radio ( for sleepers only ) | $20 per day |